News
2023.2.21Tue
"CHUNITHM NEW PLUS" Details of 2/22 Update
Here is a summary of the updates for 22nd February 2023!
「初音ミク Project DIVA」 Event is ON!
「初音ミク Project DIVA」 event will take place from 22nd February to 31st March!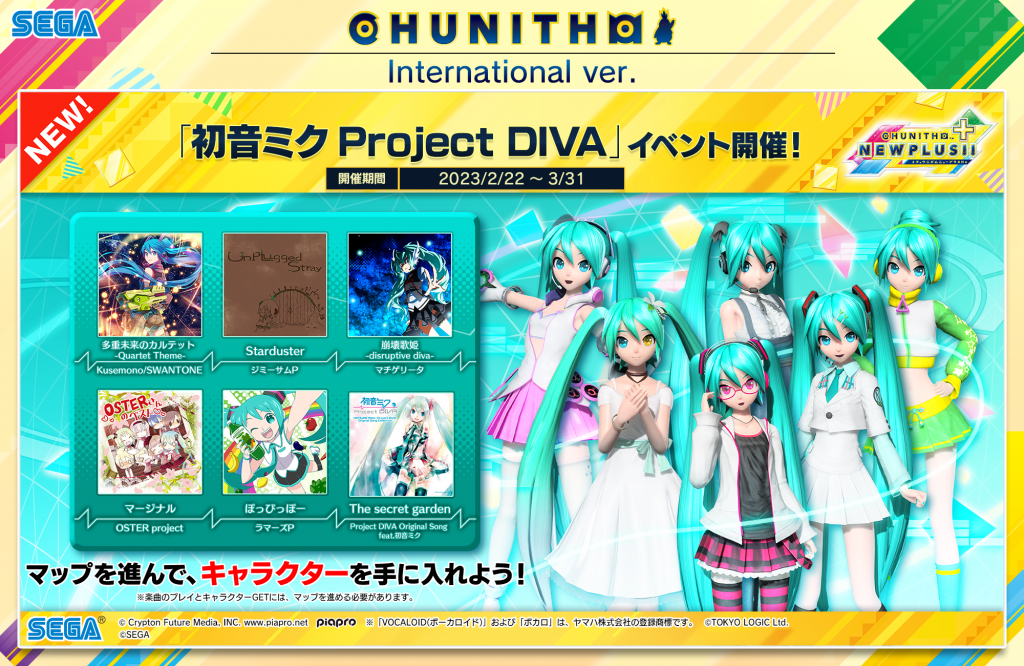 ※ Map progression is required to unlock the songs.
By advancing through the Event Map, you can get Chracters!
※Itesm earned can be used even after the event is over.
"ULTIMA" Charts Added!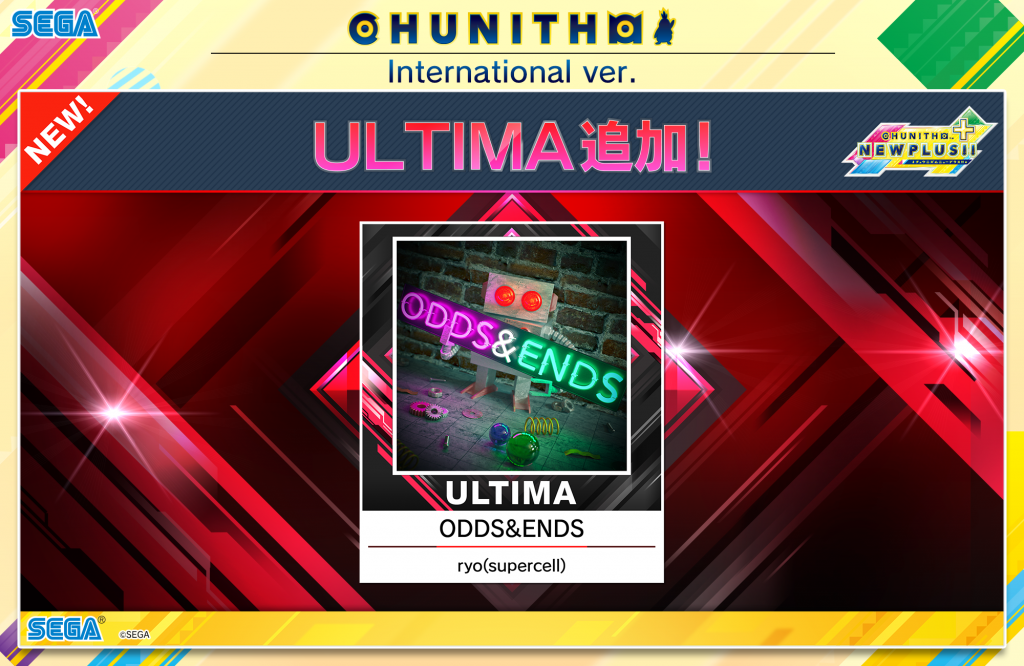 Above ULTIMA chart will be available from 22nd February 2023(Wednesday)!
※There is no unlock of "ULTIMA" based on the score of playing "ULTIMA"
※If you use "ULTIMA PLAY" Ticket, you can play them even if you haven't clear the unlock condition.
※"ULTIMA" can be unlocked by obtaining RANK SS or higher in EXPERT and MASTER of the target song.
BACK TO LIST