News
2023.4.03Mon
『CHUNITHM SUN』Details of 4/1 Update
Here is a summary of 『CHUNITHM SUN』 updates on 1 April 2023!
New Songs!
Following song will be available from 1 April 2023(Saturday)!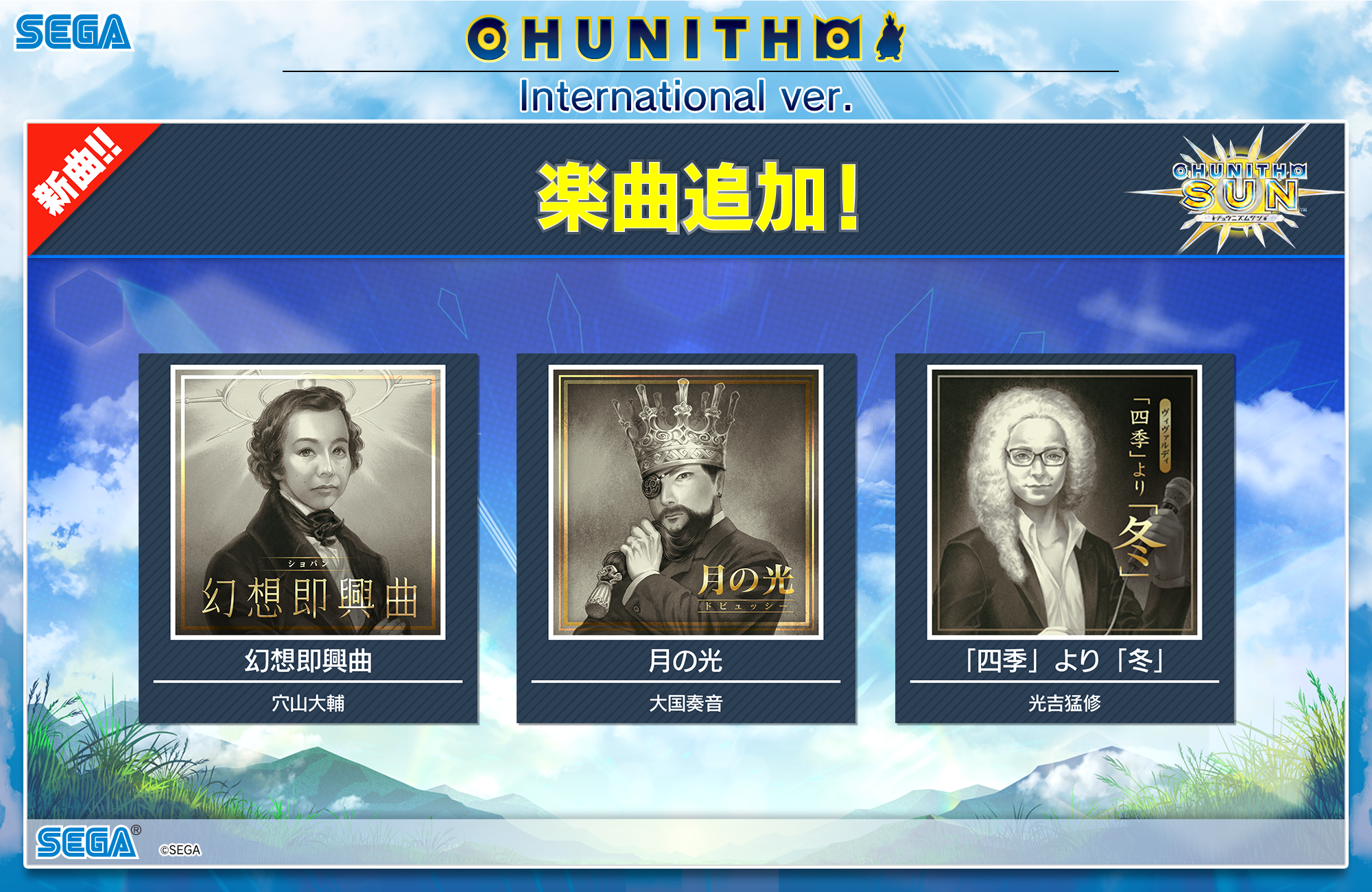 New "WORLD'S END" Songs!
For a limited time (4/1 ~ 4/12), following songs will be added to WORLD'S END!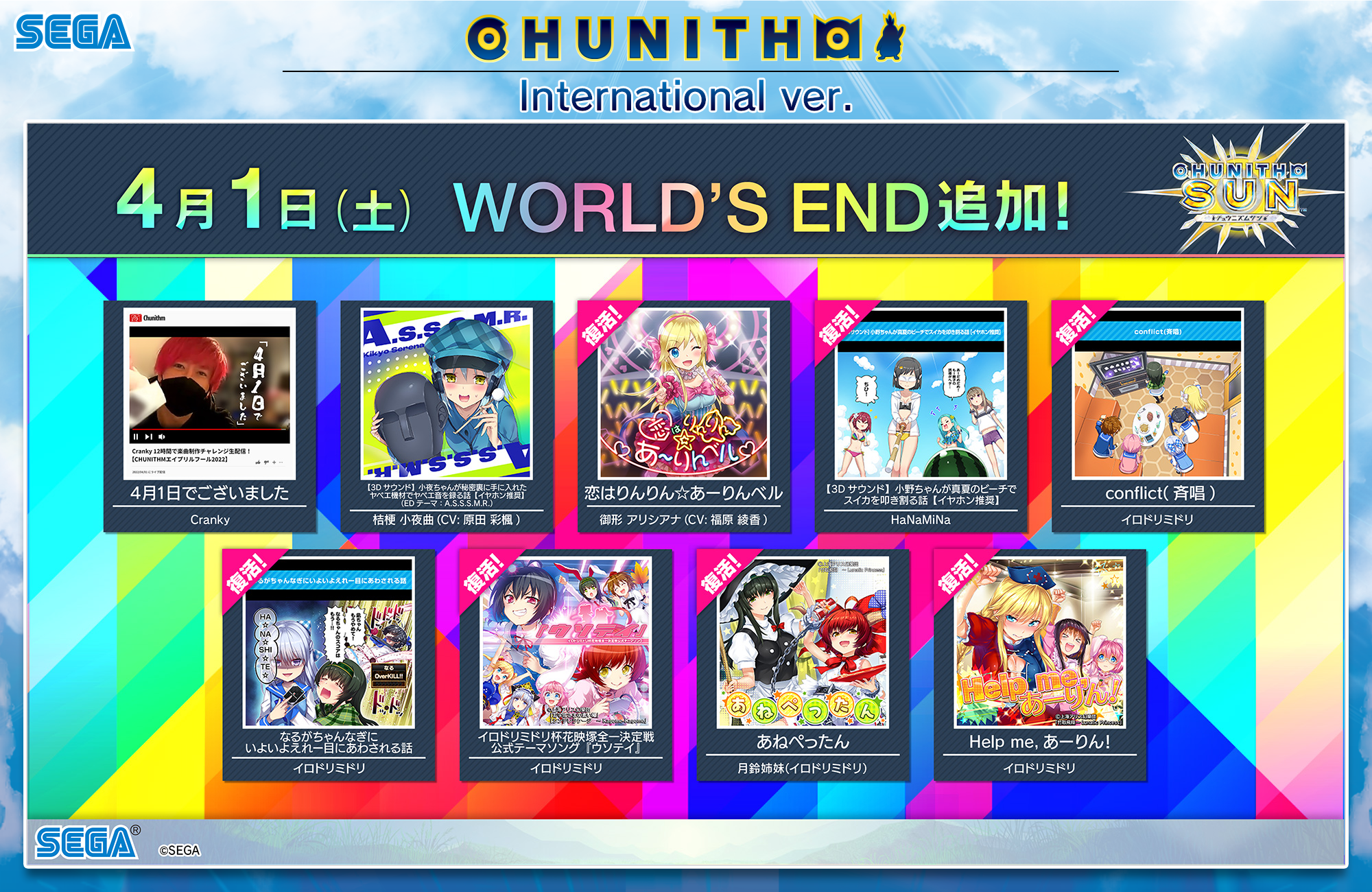 ※ To play "WORLD'S END" outside of "クラス認定(Class Certification)" a ticket is required.
※ Scores earned in "WORLD'S END" will not be reflected in the total high-score and rating.
Additional "Cabinet-to-Cabinet Play" Rewards!
For a limited time (4/1 ~ 5/10), by getting "C-to-C Point", you can get the following new rewards!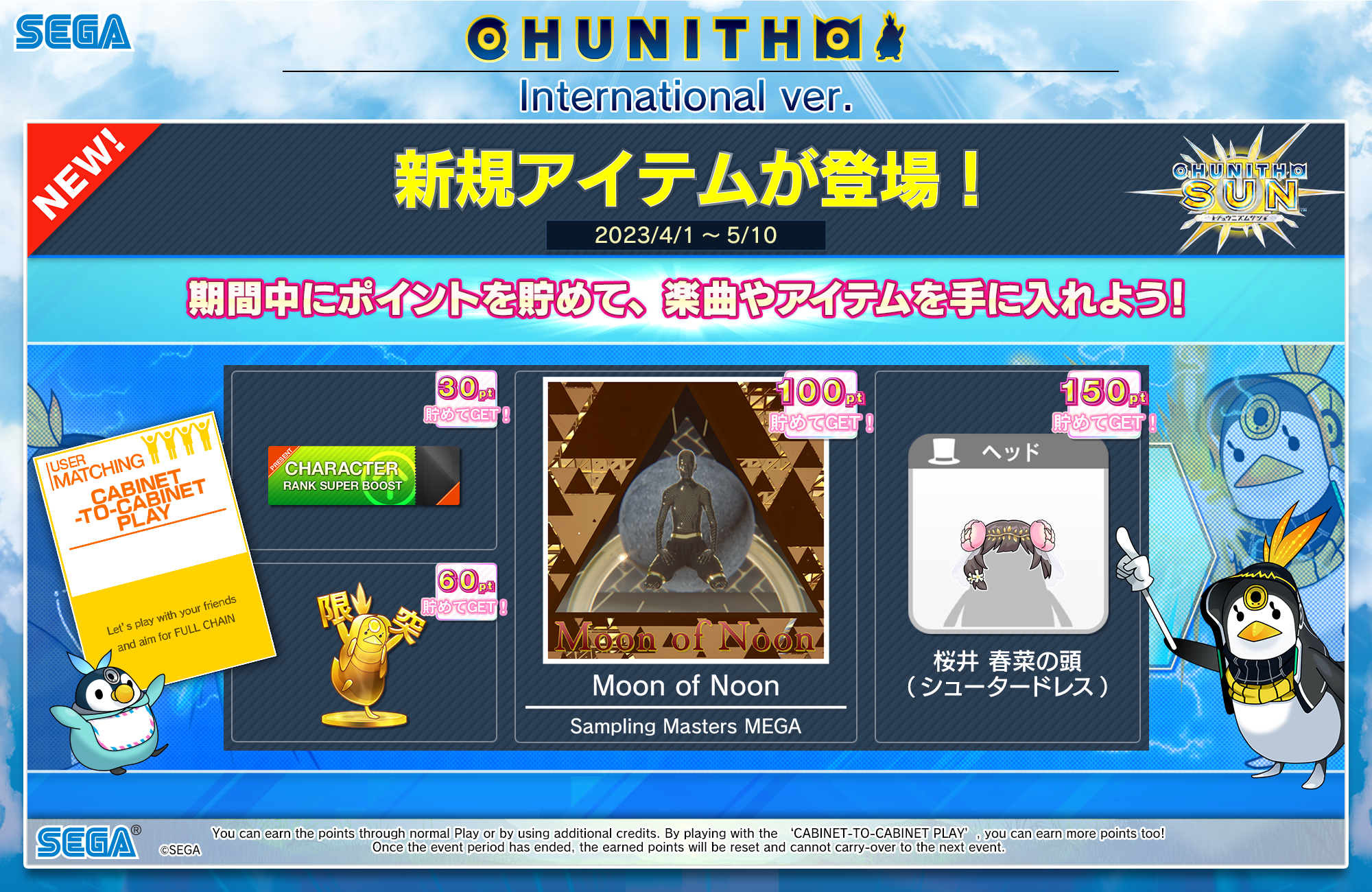 BACK TO LIST